Know who we are. Who knows, in this fancy digital world, there could be

aliens too!
So let's get started! Firstly, we are SO happy to share it all with you. Do you also love talking about your stories? Just curious...! :D
After doing what we do for a long long time and having silent communications with each other, it was all out open, one fine day. Lightening struck us! We knew we are at our best when we do what we believe in, when there are challenges, when there are amazing goals, when conversations inspire, when the sky feels like it is painted with rainbow, when it rains joy, when bears hug each other in happiness of victory! Damn...can you see it happening again!? WE ARE GOING NUTS!!!
We are a brain-child of Radhika and she is the one who popped-up with our name.

Not to miss,
it's inspired by her hair! Now you know, our genetics have been moulded to be the way we are. Then, now, forever.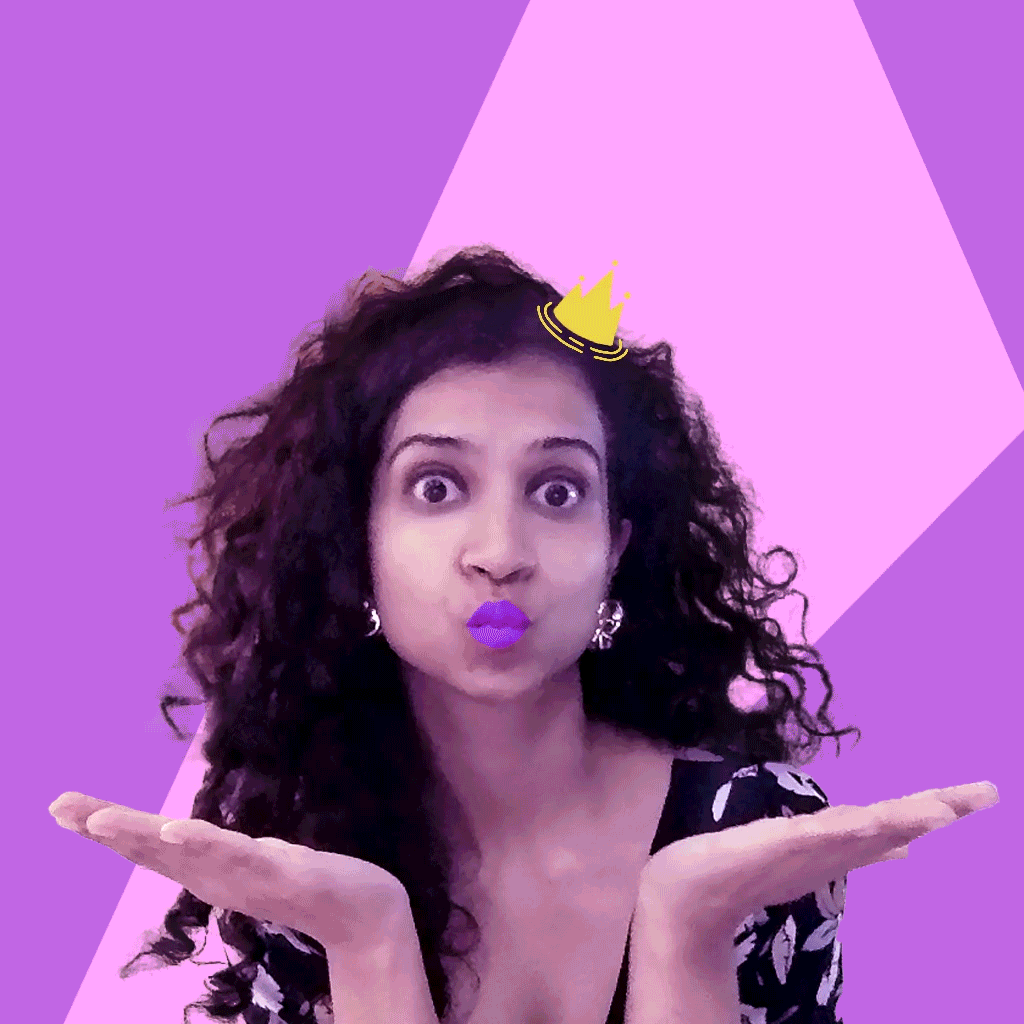 With her clubbed experience in the field of design, visual effects, marketing, branding, entrepreneurship, she has the eye to add quirk to brands, yet make them viable for business success. Totally passionate about what she does, she can charm you by moving smoothly between design and business conversations. She debates between why a cherry on the cake looks nice, but tastes bad. What's the solution - ask her! Really.
You might find her like a quiet soul on the outside, but in her head, she's brewing ideas all the time. She loves her me time. Probably that's the time when the creative head gets at its evil best. Her hidden talent is that she's an encyclopaedia of possibly any product that exists on planet earth.
She knows their history, geography, origin, features and the list goes on.
She began it all as an engineer until design swept her off her feet. She can surprise you in subtle ways. She says doodling and sketching are her stress busters! She's a self-taught designer and totally aims to make it big in this world! It might not really appear that way, but she loves music - the fun and dancing way!
Bhavana is our connect to the outside world. Although she stepped in as a Marketing Manager, we have surely rubbed off our love for design on her. She belongs to our world now. Our moment of surprise with her when she gulped 4 cups of sugar loaded tea in one go!
Yeah, we are all totally nuts above what we do!
P.S. This is a pure coincidence but yes, for now we are an all women's team. No hard feelings please.
We can be counted amongst the very few branding companies across the globe founded by a woman!!
Love life and
yourself, of course
Respect time,
commitments, peers, values
Self-growth
should never stop
Being the Marketing Manager of a branding studio that says it's nuts!
There are endless stories in here...